Managed Hosting
Shazeb ICT Managed Hosting reduces the cost, risk and management overhead involved in administering and supporting your IT infrastructure. Managed Hosting services from Shazeb ICT combine highly scalable infrastructure and technical expertise to deliver a scalable, flexible, and reliable platform for hosted applications.


You can rely on us to manage your compute, storage and network resources across any combination of physical or virtual, shared or private networks. And you can connect to your hosted and managed infrastructure securely over the Internet or using a private MPLS connection. Our service allows you to entrust specific infrastructure provisioning, configuration, monitoring and management tasks to our experts.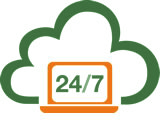 99.99% Online and Available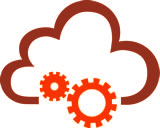 Optimized for Performance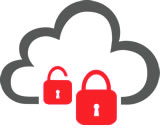 Security and Compliance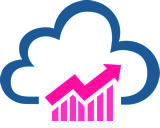 Scalable to Demands

In other words, we would be responsible for provisioning the physical or virtual hardware you need, attaching it to tiered storage of your choice and hosting it from our data center. You can choose from a menu of Windows or Linux servers of varying size and complexities, scaling for instance from a single virtual machine through to a clustered system. We then monitor and manage the hardware and operating system to ensure service availability against a set of predefined service levels designed to meet your specific business requirements.


All the infrastructure assets required for business critical applications are provided and maintained, including data centre, Internet connectivity, private network, servers, storage, firewalls, and load balancers. Dimension Data's all-inclusive model provides a robust platform for growth and ensures that the client's hosted applications are delivered in a timely manner with the expected quality of service and security.


Performance and regulatory requirements are being expertly managed and monitored, you are free to concentrate on enterprise applications rather than the underpinning infrastructure or technologies.

Managed enterprise hosting solutions.

Cloud hosting
Managed hosting
Virtual server hosting
Dedicated servers and clusters
Virtual private servers
Managed servers
Managed security & IDS
Application hosting, SaaS
Managed Storage