Mobile & Web Based HR & Payroll Software in Dubai Abu Dhabi Sharjah UAE
100% Customer satisfaction guarantee, No hidden costs
The best HR and payroll management software solution in Dubai. Abu Dhabi, Sharjah, and across the UAE for all your needs. Like HRMS software, hr software, hr management and payroll system. Employee onboarding, salaries, leave vacation and WPS. Attendance, loans, HR processes, management system. And payroll management-related requirements in the Middle East region.
Why trust SICT HR & payroll management software?
10+ years of payroll, CRM, ERP and accounting software deployment in the UAE.
Trusted and reliable HRMS, CRM, and accounting software services, less fee..
Affordable complete web - based on-premise or cloud HR & payroll solution.
100% customer satisfaction- we strive to deliver the best user experience.
Certified and trusted IT engineers with over 10 years of experience.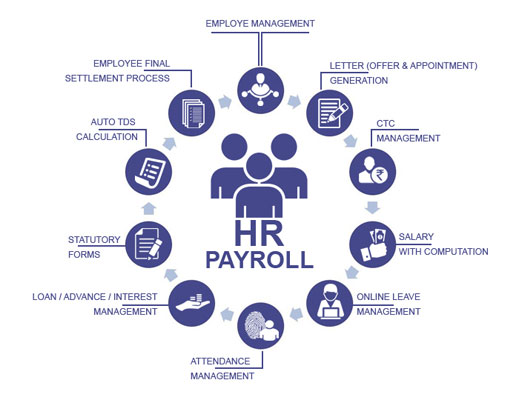 We're the top helpers for HR Software in Dubai! That's like computer tools to help with people who work in companies. We're really good at it. We also help with making sure people get paid the right amount. Our special computer programs are super smart and easy to use, so people who work in companies can learn how to use them in just a few minutes. These programs help keep important info about employees, like their names, jobs, when they started working, and even where they live. We also help with deciding how much money employees should get, like their basic pay, house allowance, and travel money, especially for companies in the UAE.
And guess what? We also help with keeping track of things like when employees take time off from work, when they get promoted or move to a different place, and even who depends on them. It's like keeping all this info super organized and correct. Plus, we have a tool that helps bosses see how well employees are doing at their jobs in real-time.
Lots of companies from Saudi Arabia like working with us too, which shows we're really good at what we do in this part of the world!
Employee Profile Management
Man Power Resources Management
Salary Management
Attendance Management (Biometric Integration)
Leave Management
Loan and Advances Management
Organization Chart
Asset Management
Employee Self Service
WPS & SIF file Generation
Payroll Management
Human resource management
Perfect for meduim size businesses and medium sized business
LinkCRM stands out as a top-tier Customer Relationship Management (CRM) system, catering to a diverse array of companies across multiple industries. Its versatility makes it an ideal choice for businesses of all sizes, ranging from small startups to large enterprises. One specific sector where LinkCRM shines is the burgeoning tech landscape in the United Arab Emirates (UAE), particularly with its offering of HRMS software in Dubai.
In a dynamic and rapidly evolving business environment, having a robust Human Resource Management System (HRMS) is crucial for effective organizational management. Dubai, being a hub of economic activity and a melting pot of cultures, requires cutting-edge HRMS solutions to streamline HR processes and ensure compliance with local regulations. LinkCRM's HRMS software in Dubai is tailored to meet these demands, offering an integrated platform that addresses the unique HR needs of companies operating in this vibrant city.
The HRMS software provided by LinkCRM is designed to revolutionize HR operations by automating routine tasks, facilitating employee data management, optimizing recruitment processes, and enhancing workforce performance. Moreover, it ensures seamless integration with other business functions, promoting cross-departmental collaboration and enhancing overall efficiency.
In the UAE, particularly in Dubai, where businesses often operate in a fast-paced and competitive landscape, having efficient HR management is a strategic advantage. LinkCRM's HRMS software caters to this need, providing a user-friendly interface that enables HR professionals to focus on strategic initiatives while ensuring that routine administrative tasks are handled efficiently.
Whether it's managing employee records, tracking attendance, administering benefits, or facilitating talent development, LinkCRM's HRMS software in Dubai empowers businesses to navigate the complexities of the HR landscape in this thriving city. By leveraging the power of LinkCRM's comprehensive CRM and HRMS solution, companies can optimize their HR processes, enhance productivity, and ultimately achieve their organizational goals in the dynamic business environment of Dubai.
Keeping IT Costs Under Control
How SICT Simplifies HR & Payroll Management
CLOUD-BASED PAYROLL
Payroll management is a platform that allows you to access, run, and manage all of your payrolls from onboarding employees to ensuring compliance to handling exit processes, through a remote system - the cloud - utilizing is nothing more than a computer linked to the internet. A cloud-based payroll system is a huge help for companies, especially the payroll department, who are still functioning remotely. It enables workers to work from any location and have access to the same information as if they were at their office. All while assuring secure payroll transactions and data upkeep through fine-grained security mechanisms that prevent data leaks or unauthorized access. SICT's Top Talent team can execute the payroll process in a way that saves time, and money.
HR MANAGEMENT
HRM techniques manage people in the workplace to fulfill the organization's purpose and reinforce the culture. When done correctly, HR managers may assist in the recruitment of new professionals with the abilities required to further the company's goals, as well as in the training and development of present employees to achieve objectives. So a business is only as good when its employees, human resource management is an essential part of sustaining or improving the company's health. This might involve ensuring that salary and benefits are fair, that events are organized to protect employees from burning out, and that job role are adapted based on the economy.
INSURANCE
An insurance payroll audit can be used by businesses to ensure that their payroll data are accurate. The auditor (either an employee or an outside auditor) will ensure that all participating workers are paid correctly and that no one is under or overpaid. This audit method guarantees that your company follows the law while also paying your employees properly. Compliance is helpful to the company's performance. Most companies are required to keep records of hours worked, daily charges, and daily reductions. They must also maintain track of employees' holiday pay, bereavement pay, paid time off, and other kinds of compensation using our software in UAE.
EMPLOYEE SELF SERVICE
We've got your back! To cover the need, our ESS gateway for HRMS is complete. It will not only benefit remote workers, but it will also reduce time-consuming processes and maximize results for all in-house and HR-related tasks. For a flawless Human Resource Management system, this is a must-have tool for all companies. So leave everything to SICT! Let's get started with time tracking, payroll information, sick leave reporting, leave request management, employee benefits & entitlements, agreements, contracts, team absence calendar, attendance, travel and receipts, work events, personal details like the address book, and emergency contact numbers.
HR Management Software Dubai
By choosing Shazeb ICT to design your branding you can have a professional matching and suitable brand in no time! We provide premium graphic design support services includes Logo, Stationary, Letterhead, Business Cards, HR Software Dubai, Media Marketing, Gifts and Branding packages at affordable pricing backed by a 100% Satisfaction Guarantee!