Reliable IT Support Companies in Dubai - Fast & Quick Response in Abu Dhabi UAE
100% Money Back-Guarantee, No Fix-No Fee & No Hidden Charges
We deliver IT support, CCTV, AMC, Web-design, Accounts software. CRM, ERP software, and cloud services for all your technology systems. We are offering our services in Dxb, Abu Dhabi, Sharjah, and across the UAE. SICT provides the finest services for all your software, hardware, network, Cyber security. And data backup, Recovery, Access Control, and network-related needs. We are available 24×7.
Why Trust SICT IT Support?
13+ years in the UAE with trusted IT Support at less cost.

Affordable and complete managed IT Support with cloud solutions.

100% customer satisfaction. We strive to deliver the best IT Support.

We save your time & money by reducing IT costs & improve output.

Trusted IT support engineers with over 10+ years of experience in problem solving.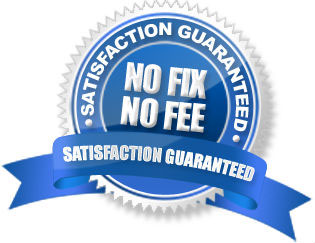 We work closely to provide support for computers and IT issues in Dubai. If we are unable to fix a computer or IT problem, we promise to give you a refund and end the session without any charge. Also, if it takes longer than expected to solve the issue, don't worry, there won't be any extra fees. You'll only need to pay the agreed-upon cost once we successfully complete the task.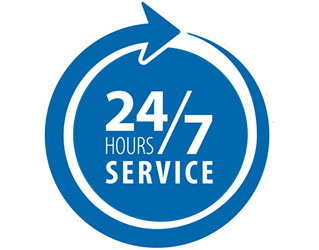 We understand that computer problems can arise at any moment. Hence, we offer round-the-clock emergency IT Support and solutions in Dubai. If you encounter a vexing IT issue beyond standard hours, simply reach out to us through our telephone system. We will remain accessible at all times, poised to promptly assist you.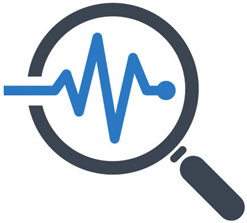 During business hours, we can diagnose your IT problems, including support contracts, for free. We will only charge you if you are asking to solve the issue, including disaster recovery. If you want urgent IT services after hours, we charge a minimal price for diagnosis, including support contracts. Our solution services are tailored to meet the specific needs of medium-sized businesses, ensuring efficient and effective resolution of IT challenges at any time, day or night.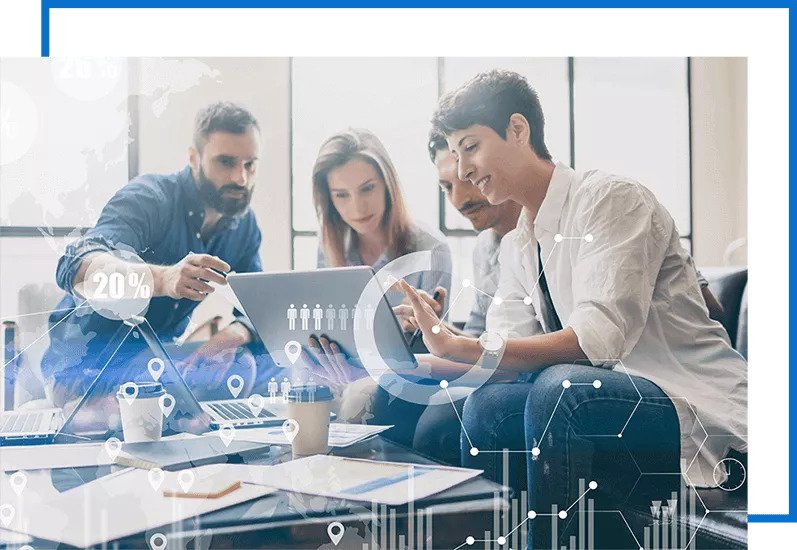 Your Key To Success: IT SUPPORT IN DUBAI
Shazeb ICT is a top IT solutions company in Dubai that's well-known for its great services and dedication to being the best. Businesses in Dubai and even beyond trust us because we provide creative and up-to-date IT solutions.

Our team of skilled technicians knows a lot about the industry and keeps up with the latest advancements. This way, we can offer personalized solutions that match what our clients need. We do things like optimizing IT systems, setting up high-tech CCTV cameras, installing Office 365, and making sure networks are reliable.

We have over 40 expert tech support engineers who are excellent at different things. We specialize in things like time attendance machines, helpful tools for working online, and setting up PABX systems. Our focus on customers and our strong dedication have made us trusted by clients in many different industries.

Choose Shazeb ICT for all your IT needs in Dubai and more. We can help your business do great in the digital age with our wide range of services, experienced professionals, and drive to come up with new ideas. Get in touch with us today to make your business even better with our amazing IT solutions.
We SICT–Trustworthy Partner In IT Support & Maintenance Services!
We are an IT Support company based in Dubai, and we're committed to meeting your expectations with our experienced and well-qualified IT Engineers and support personnel. When it comes to computer or IT issues, we are your first line of defense. Our services include installing and configuring everything to run smoothly – from computer hardware and software to systems, networks, AMC services, and relocation services.

We take care of monitoring and maintaining your business promptly, and we have the best IT support jobs in Dubai. If you're looking for the best support service in Dubai, you've come to the right place! We have skilled support professionals and IT consultants who will understand your exact needs and provide reliable solutions on time.

We offer affordable IT support services for medium-sized companies in the UAE. You can trust us for professional PC IT help, debugging, IT repairs, and remote support solutions. We're available 24/7 to support you. Our competitive IT solutions are cost-effective and cover a wide range of services to meet your firm's needs.

Please feel free to contact us or your point of contact to learn more about our IT support services. We're here to help you with all your IT needs.
SICT GUARANTEE
We will provide you with honest advice on how top firms manages their support. On the smooth functioning of your company. And how SICT may benefit your company's IT Support. We will assist you in upgrading your IT foundation. And phone systems without any additional or unexpected costs. We are a one-stop solution company for all your IT support needs.
Best IT Support in Dubai Sharjah & Across UAE For Hardware and Software Services
Shazeb ICT is the best IT support company in Dubai, Sharjah, and across the UAE. We can help you with everything related to software, hardware, and networks. We have affordable IT maintenance plans for your company. Our services include taking care of servers, desktop computers, laptops, and network IT equipment by servicing and updating them.

We really enjoy making personalized IT solutions just for you, based on what your business needs. Our comprehensive IT support plan will help your office work smoothly and keep your business going without any interruptions. You can improve your IT department with our assistance, and that means you'll have the most reliable it support dubai. With our experienced help, your organization can grow and succeed.

Information technology is getting more advanced every day, with new upgrades and technologies coming up. Businesses need to spend a lot of money and effort to keep everything running smoothly. But we can be your trusted partner to manage all your IT solutions. SICT provides the best it support dubai, covering all areas of your business and making sure everything works well and stays on time.

New Computer, Laptop and Servers and Computer Peripherals
Local Area Network (LAN) Setup and IT Maintenance
Upgrades of Old Computers and IT Equipment
Wide Area Network (WAN) Setup and Maintenance
Troubleshooting of IT, Desktop and Laptop
Purchase of IT Software Licences
Network Design and Implementation
Software, and AntiVirus Installation
Annual Maintenance Contracts (AMC)
We help you choose the best hardware and software for your business based on what you need, including desktop support. We make sure it's cost-effective too. As technology becomes more important, having strong connections between different parts of the organization is crucial. That's why we provide comprehensive IT support services, including desktop support, to help you with your networking needs.

We work with all kinds of customers, from people at home to businesses with up to 300 employees. Our IT engineers are very skilled and have a great track record of fixing IT problems quickly.

We also offer IT consultation services to improve how businesses work. This includes making processes better, aligning IT with business goals, supporting IT operations, and managing risks. We work together with our clients, partners, and local support companies to figure out business goals. Then we create a plan, put it into action, and provide ongoing IT support to help them succeed.

For over a decade, we've been delivering excellent service, and that's why we're one of the best IT support companies in Dubai, UAE.
We Reduce Total IT Support Service Cost - Deal 25% off/- on all IT Support we offer in Dubai, UAE
Keeping IT Costs Under Control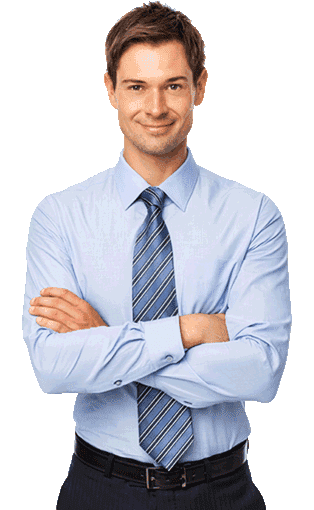 Why Chose SICT?
Trusted IT Support Companies in Dubai
Are you in need of reliable IT support in Dubai? Look no further than Shazeb ICT. We are a leading IT support company in Dubai, providing comprehensive IT solutions, including prompt resolution of technical issues, to businesses of all sizes. With our team of experienced professionals and cutting-edge technology, we ensure that your IT infrastructure runs smoothly and efficiently, allowing you to focus on your core business operations.
Comprehensive IT Support Services in Dubai
Why Choose Shazeb ICT for IT Support in Dubai?
When it comes to reliable IT support in Dubai, Shazeb ICT is the name you can trust. With our team of experienced professionals and cutting-edge technology, we provide comprehensive IT solutions to businesses of all sizes. From network setup and maintenance to hardware and software support, data backup and recovery, and cybersecurity solutions, we have the expertise to handle all your IT needs. Contact us today to discuss your requirements and let us help you streamline your business operations with our reliable and efficient IT support services.
IT support service in dubai
By choosing Shazeb ICT you will have high-quality IT Service & Support solution in Dubai, AMC Services, CRM & ERP Solutions, HR & Payroll Software, Accounts & Inventory Solutions, and 24*7 Backup Support for our Customers with a 100% Satisfaction Guarantee!!
Our 4 step process
1) BOOK A SERVICE OR PRODUCT
Visit our website or call our employee to book your services or products. Join your hands with the best and most professional IT support & service provider in Dubai UAE.
2) SCHEDULE A TIME & WE COLLECT
Provide us with a suitable date and time per your convenience. Our professional will come to your doorstep and collect the details. We do within our estimated time.
3) GET YOUR ISSUES FIXED
Now you will experience the great-quality of our services. And hassle-free booking with convenient support from our employees. With 24x7 backup to your firm.
4) DELIVER
Receive your replacement or repaired goods, server and network at the address you specified. Get desired service within your budget and delivery at your doorstep. Within the estimated time.