Low cost time attendance system Dubai, Sharjah, Abu Dhabi and UAE
Best Biometric Face Detection Time Attendance System in dubai
The Best Biometric Face Detection Time Attendance System in Dubai. We offer high-quality fingerprint attendance and access control systems. Biometric time attendance machines and attendance software solutions. We offer cost-effective services to all businesses. In Dubai, Sharjah, Abu Dhabi, and across the UAE.

Why trust SICT?
Supplying the best equipment and services at low costs.
Experienced in deploying 1,000 devices all over the world.
In the market for more than 10+ years.
One-stop, affordable, and fast solutions. 100% customer satisfaction.
Certified Engineers and Technicians with 10+ Years in the market.
Workforce dynamics are upgrading daily. And there is a need for the institutions to adapt to these changes. Considering the multi-cultural, multi-located workforce for the employees. Nature of work, travel, and work from home options, shifts, flexible time, overtime, and paid time off policies. Managing time, cost, and production can be stress for employers. In today's world, when competition is so hard. All companies are striving to reach the top. It is essential that the employees of the company. Should give all the effort for the benefit of the company.
We will not lock you in a specific biometric attendance solution. We work with you to select the system that works best for your team. In your budget and as per your requirements. Whether that's fingerprint scanners, face scans or mobile clocking. Our employee time tracking system features. Like powerful payroll software integrations. And finest biometric timesheets.
Fingerprint scanners are known for biometric security systems. The field of study which aims to identify or recognize people. Because fingerprints are so unique. They are used to unlocking doors and in other security applications. Where access is tightly controlled and monitored. Need a hand choosing the right attendance clocking solution for your business? Our support team will get you up and running. Speak to real person in real time. We strive to give the best for our customers 24x7 call us at- 04 244 5350.  
Real-Employee & Face Recognition
Many facial recognition systems take a photo when a person clocks in. But we know you need more than that. That's why we use unique personal information to record and store each employee's qualities. It then checks for a match when they next clock in and alerts you if someone falsely clocks in for them.
Simplify workforce management and reduce costs
SICT Time Sheets offer simple and effective time and attendance systems for businesses of any size. If your business has employees, then you need a time and attendance system. But only the right system will save you both time and money.
Simplify workforce management and reduce costs
SICT Time Sheets offer simple and effective time and attendance systems for businesses of any size. If your business has employees, then you need a time and attendance system. But only the right system will save you both time and money.
What is the Biometric Time Attendance System?
They developed biometric Time attendance systems. To ensure that the correct person was present. Some people duplicate their attendance with the help of their friends. And cheat the regular systems such as ID card and password type. To avoid such malpractices, a system was introduced. That works with the biologic values of the human body and behavior. Physical biometric time attendance systems include: Iris recognition, face recognition, fingerprints, hand and DNA recognition. While detectable biometric time attendance systems include: Signature, keystroke and voice recognition. IRIS and Fingerprint Attendance Device are the most used. Biometric time attendance systems in Dubai UAE. With most companies managing these systems. After analyzing the employee size and nature of business activity in the company. We provide the best attendance solutions in Dubai for small and large businesses. Our company's expert technicians provide the best type of attendance solution. To ensure the best solutions is given for your firm. In Dubai, UAE at the best price.
The benefits of Time Attendance Solutions?
Since everything is automated, there is no room for human error
Biometrics of each person cannot be fake. Preventing employees from false punching.
Aids businesses in tracking employee attendance.
You can track leaving early from duty, arriving late and unauthorized overtime.
Saves money and time, and provides a high return on investment.
Improves the protection of your office and home. Enhances employee accountability
Save time calculating payroll.
The Biometric Time Attendance System provides you with a secure architecture.
BENEFITS OF MOBILE TIME ATTENDANCE
CAPTURE REAL TIME DATA

A real-time data warehouse is a storage system for storing and analyzing real-time data. It Accordingly captured data as it becomes available to store. Then instantly analyzed and correlated to warehoused historical data. At last the faster you can get it in, the faster you can look at it and analyze it.


COST - EFFECTIVE
A transaction is cost-effective when the greatest benefit is obtained. For the lowest possible price. The concept is when selecting from a variety of investment options. In order to generate the highest potential return for the amount invested. It does away with the need for expensive proprietary time attendance devices. The system is available for as little as 15AED per month.
HOLISTIC VEIW OF PAYROLL
The ability of a company to adapt to changes in labor and market trends. It begins with effective workforce management. Companies require a solid workforce management system. That integrates time and attendance, payroll, and scheduling solutions. In order to manage their workforce. Integration provides clarity into how your business can reduce costs. Retain top talent and increase client satisfaction.


OFFLINE ATTENDANCE SUPPORT
We are all familiar with the traditional method of taking attendance. Everyone is acquainted with the system. It's something we've all grown up with, so including it into the classroom is simple. It is almost second nature to the teachers. So it does not require much effort or energy to implement. It can be used in situations where installing biometric devices. And establishing VPN connection is difficult.
UAE COMPLAINT PAYROLL COMPONENT
Components that are payable to employees. Like Basic salary, house rent allowance, shipping allowance. And other allowances are examples of fixed components. Overtime, sales commissions, bonuses, incentives and relocation allowances. Mobile allowances and other variable components. Our payroll complies with all UAE laws.
EASY TO USE
Value is created when the effort required to complete a task is less than the reward. The greater the value, the easier it is to use a product to obtain that reward. With greater ease of use, value is expected to be low, creating an opportunity. For surprising values which leads to surprising satisfaction. The system is portable, versatile, and simple to set up and use.
SICT time attendance system
Hybrid attendance solution
Ticketing system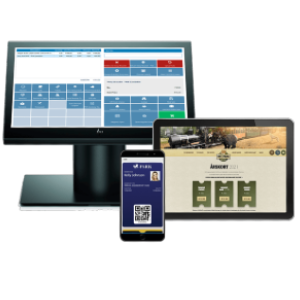 Manage team lead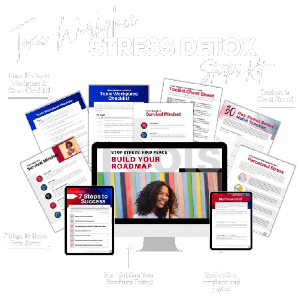 Performance monitoring system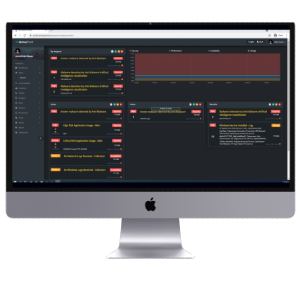 Attendance management software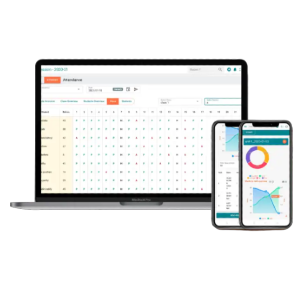 Visitor's management service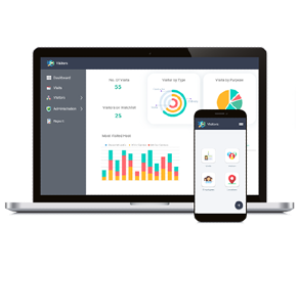 WHY WE NEED BIOMETRIC
Excellent user experience
Although the underlying mechanism for biometric proof is subtle. The user experience is simple and quick. By using biometric attendance machine ity is easier to put your finger on a scanner and unlock an account in seconds. Then to type out a complex password with special characters. Users can also forget their passwords. You will never forget your biometric. We deliver best services in the middle east region.
Non-transferable
Biometric process requires the presence of the user's input at the time of approval. Digital transfer or sharing cannot be done with a physical biometric. All major biometric solutions require the use of a physical application. biometric attendance machine are easy to connect because it is all connected by wi fi. smart card also easy to use if it works on wi fi .

Avoiding spoofing
Face patterns, fingerprints, iris scans, and other biometrics. Are difficult to replicate using today's technology. Your fingerprint has a one in 64 billion chance of matching someone. To put it another way, you have a better chance of winning the lottery. Then a hacker attempting to gain access to a biometric accessed account. Fingerprints are the best surveillance solutions for your firm.
HOW EMPLOYEE APP WORKS
EMPLOYEE REGISTRATION IN BACKEND PORTAL
Each employee is given a unique id. Which results in the creation of a record in the backend CMS system. We use grid process and simple input fields in this registration form card. To customize validation messages and types for your registration input fields. By reading the validation papers. Another take on a simple sign-up form. We are delevering excellence in the market.
EMPLOYEES MARK ATTENDANCE
Maintaining an excellent attendance record at work. Entails more than not calling in sick. It also entails beginning your job duties on time. Remaining on the job throughout the day to ensure proper completion of duties. And attending all scheduled meetings and appointments. Using our software, track attendance with a single click on the mobile app.
GEOLOCATION
There are no federal rules prohibiting GPS tracking of mobile employees. But some limit an employer's right to track team members. Most of them allow GPS tracking of employees during regular work hours. The precise GPS coordinates of the employees' current location are obtained. It's a good choice for non-desk teams that need to track employee's location.
ATTENDANCE DATA SYNC TO CLOUD SERVER
A cloud-based time and attendance system enables you to monitor. Employee work activity from any location in the world. Employees clock in and out using valid methods. Such as passwords or biometrics. After which the software begins the recording time. To generate attendance and payroll reports. Attendance data is updated and synced with a cloud server, which can act as a central database for all attendance information.
PAYROLL MODULE
VEIW ATTENDANCE LOG
Attendance reports can reveal which employees are best suited for a company. By collecting data on who arrives early, on time, late, or absent without judging. An attendance management system is useful because it allows employers to know overall performance. Our user-friendly interface tool provides a bird's-eye view of all attendance logs.

VEIW PAYROLL SLIP FOR EACH PAYROLL
Pay slips that are generated and tailored as per each business. A pay slip is a summary of the most important information about an employee's salary. Such as any additions deducted from pay and any tax deductions or preferences applied. The pay slip shows an employee the difference between his or her gross and net monthly salary.
PROCESS PAYROLL
Payroll processing refers to the process of paying employees at the end of a payroll period. Multiple steps are involved in this process. To ensure that pay is properly calculated, tracked, and distributed. As well as that the correct amounts for tax, company benefits. And other deductions are withheld. Payrolls are processed within the most recent UAE laws.

REPORT GENERATION
Our computer program allows you to retrieve all the data directly. You want from a database, spreadsheet, XML stream, or any other source. And view it online or export it to different document formats. Such as Excel, PDF, and CSV that are suitable for human readers. We provide system-generated and customized reports with all important information.
Time attendance software in dubai
By choosing Shazeb ICT to design your branding you can have a wide range of professional matching and suitable brands in no time! We provide door access control backed by 100% Satisfaction!